Spinach Frittata
with red onion and parmesan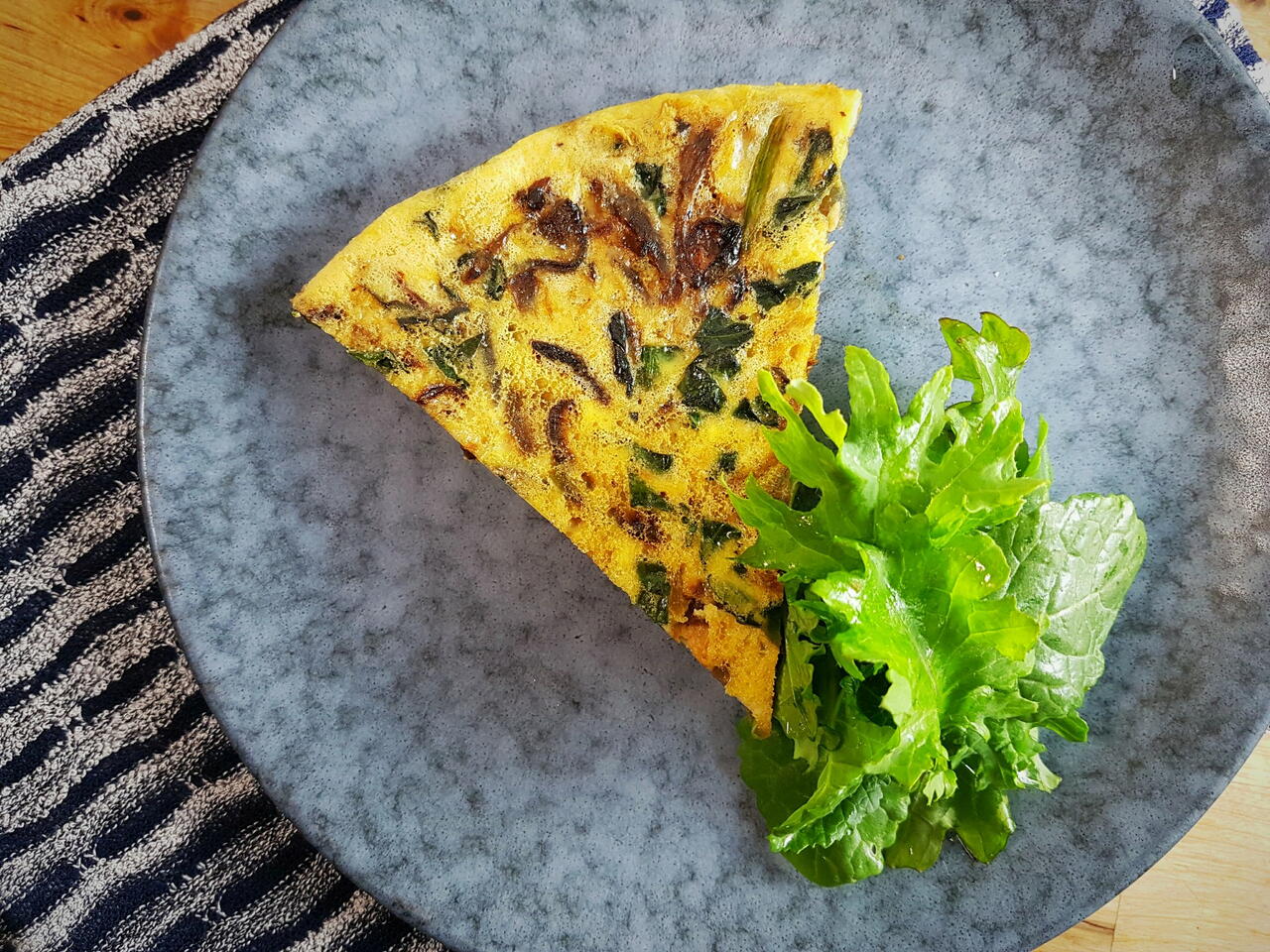 3 portions
30m
Quick and easy spinach frittata with onion, egg, parmesan, and pepper.
What you will need
1 red onion
1 bunch spinach
8 eggs
500 g grated parmesan
2 Tbsp water (30ml)
salt and pepper to taste
(Nutritional facts 341 calories, 26.4 g fat, 2.61 g carbohydrates, 23.32 g protein, 684 mg cholesterol, 915 mg sodium)
How to cook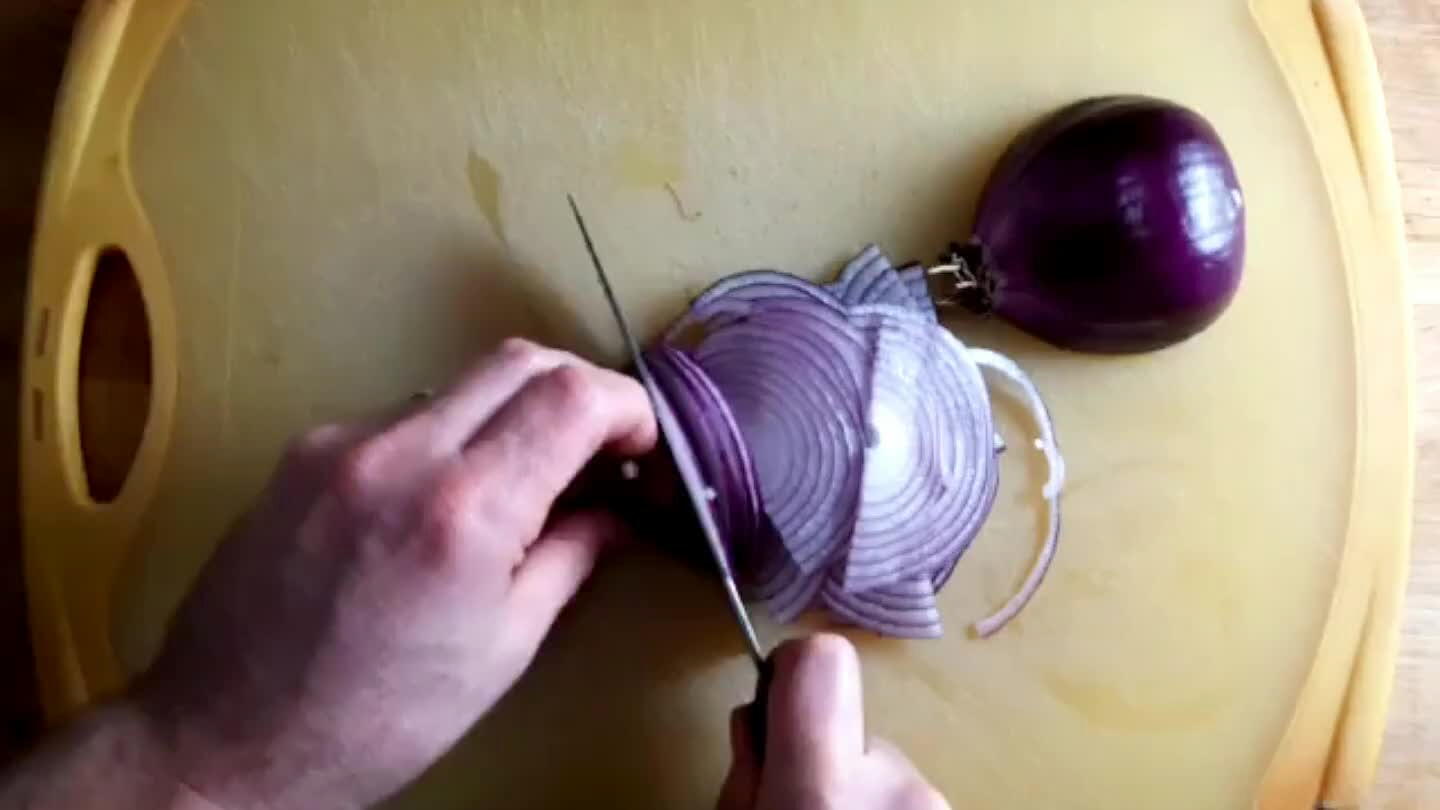 Cut the onion in half, remove the peel, and slice it up into little arches, like onion rainbows.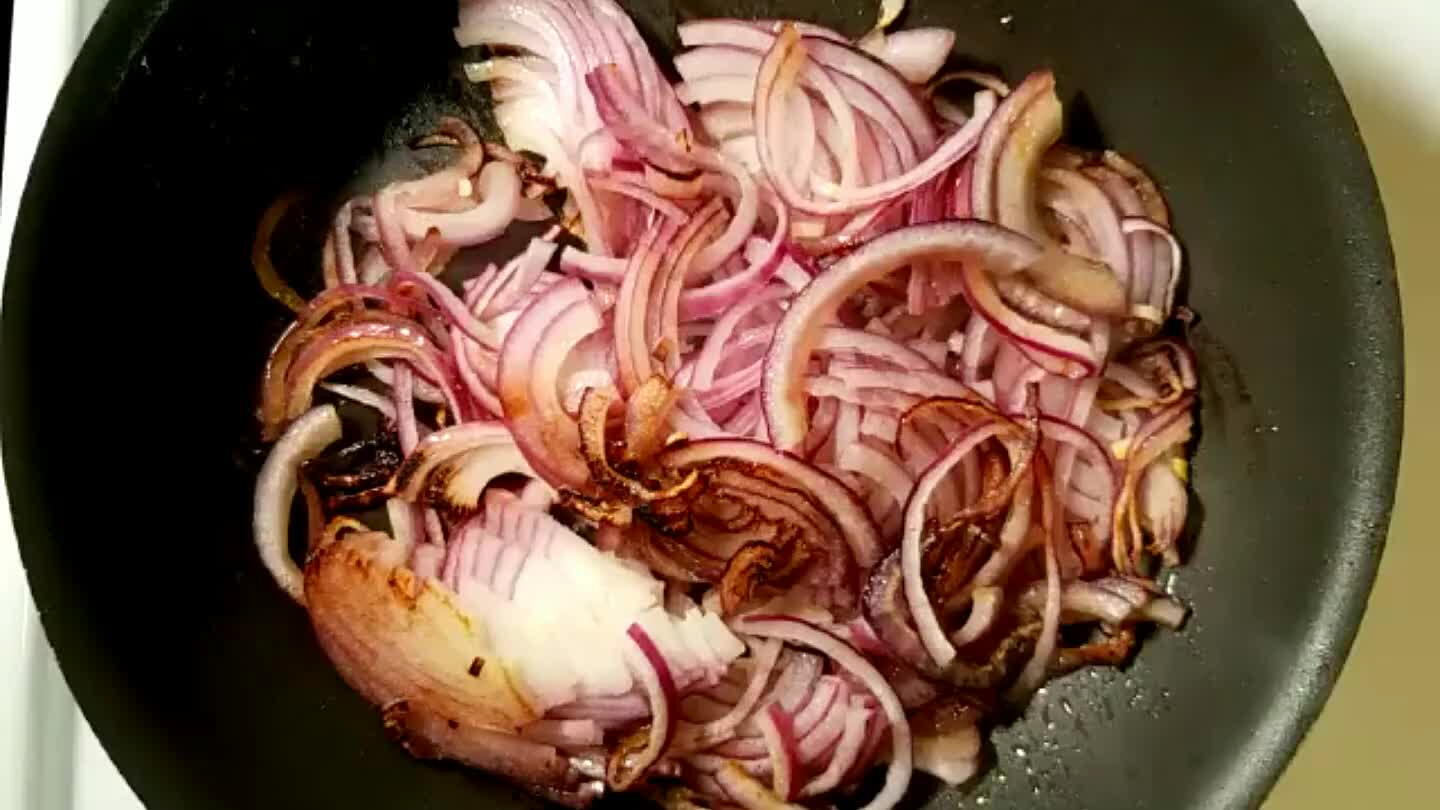 Sautée the onion in olive oil over medium heat. For this dish, I think it's good to get some char on the onion. It should help to add a little flavor and texture.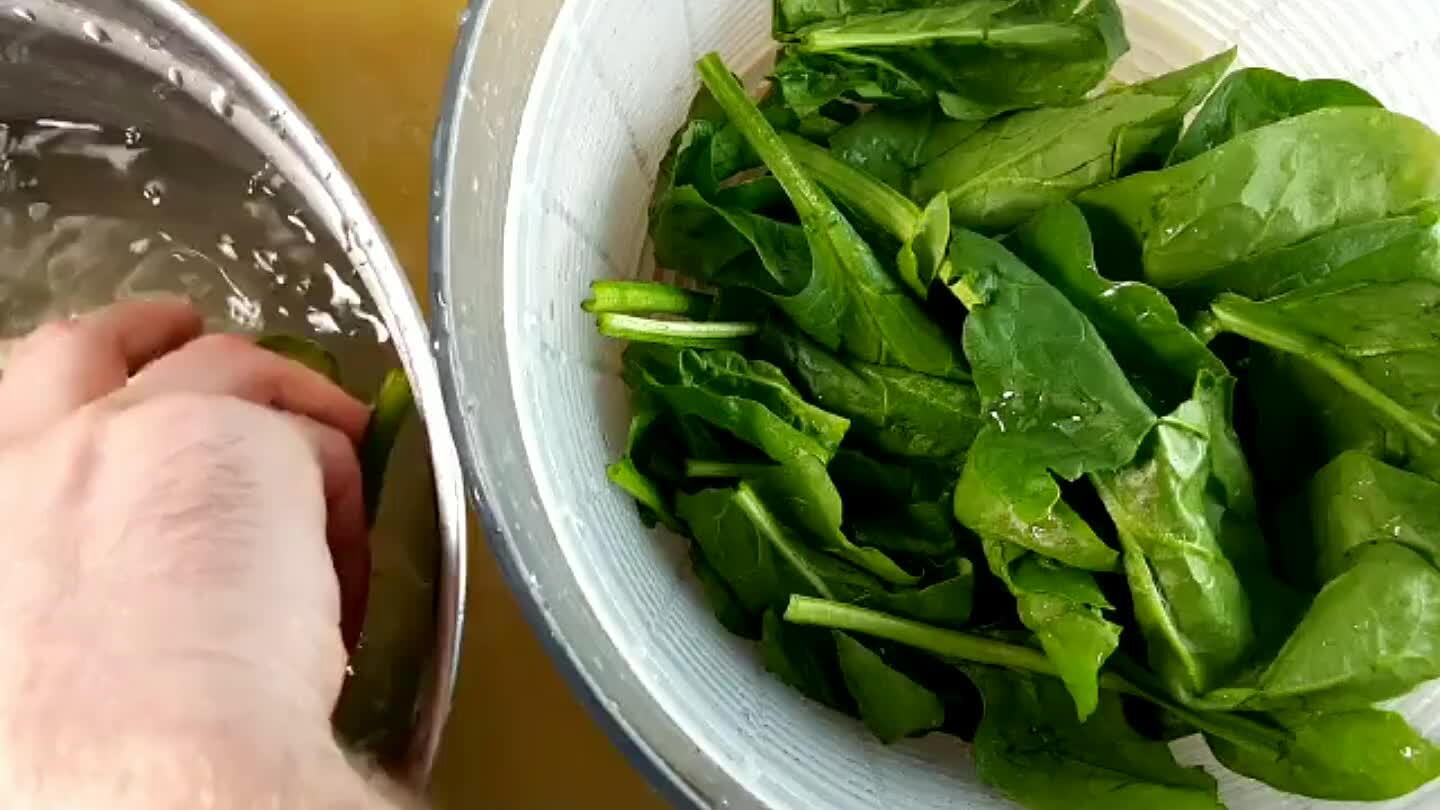 As the onion is cooking, wash the spinach well.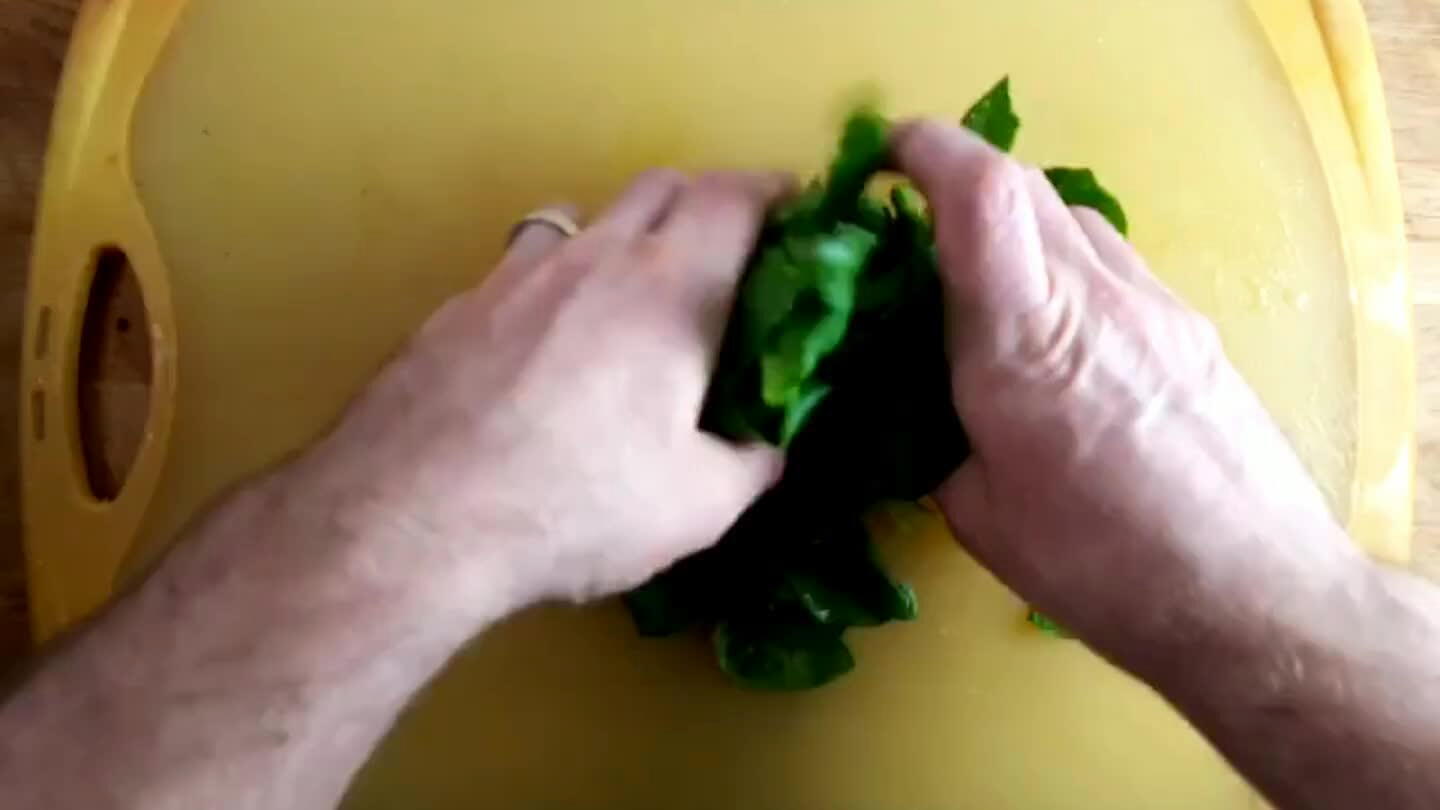 Roll the spinach up into a log, and slice it up into strips. Roughly 1/4" should work well. You don't want to slice too thin.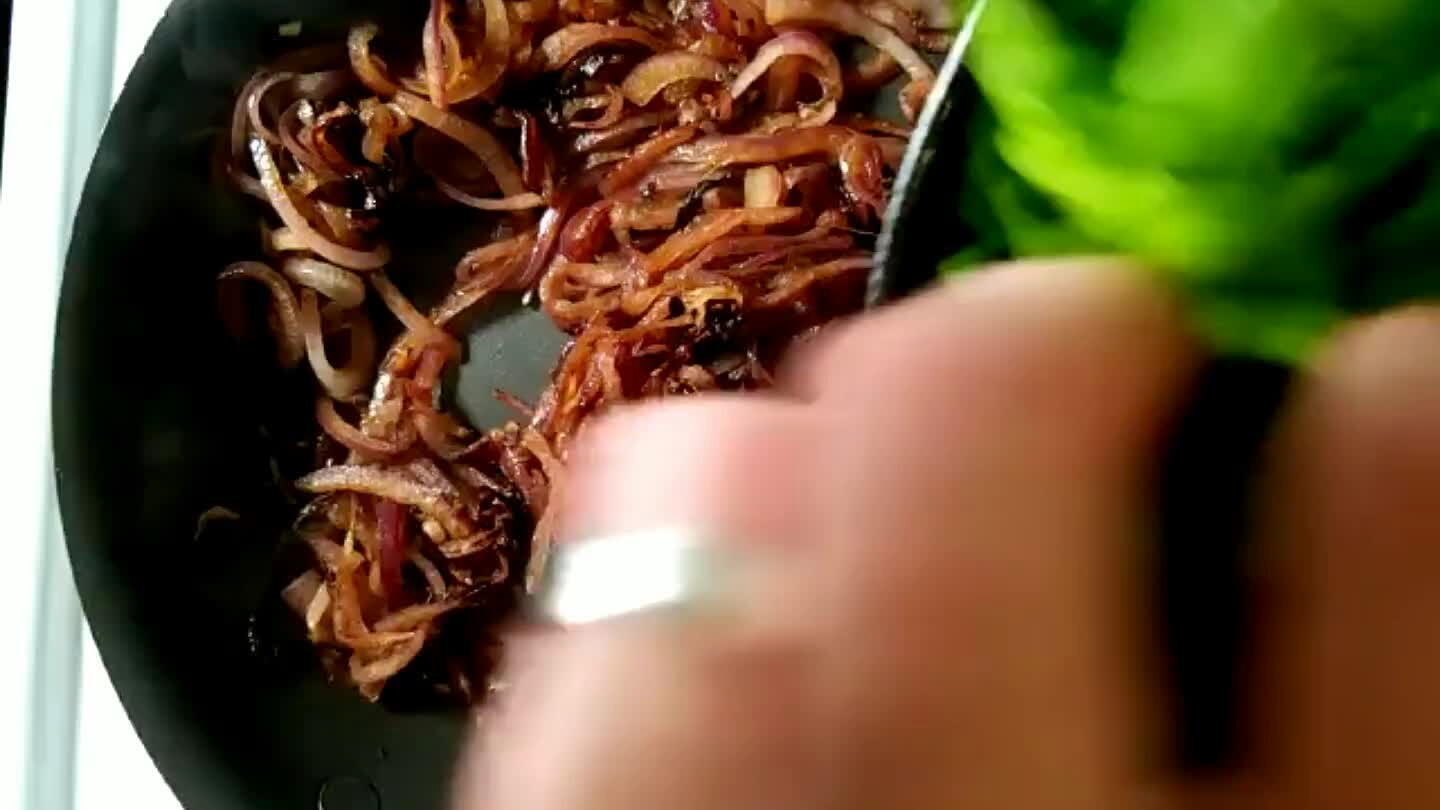 Once the red onion is tender, and starting to develop some darkness, you can toss in the spinach.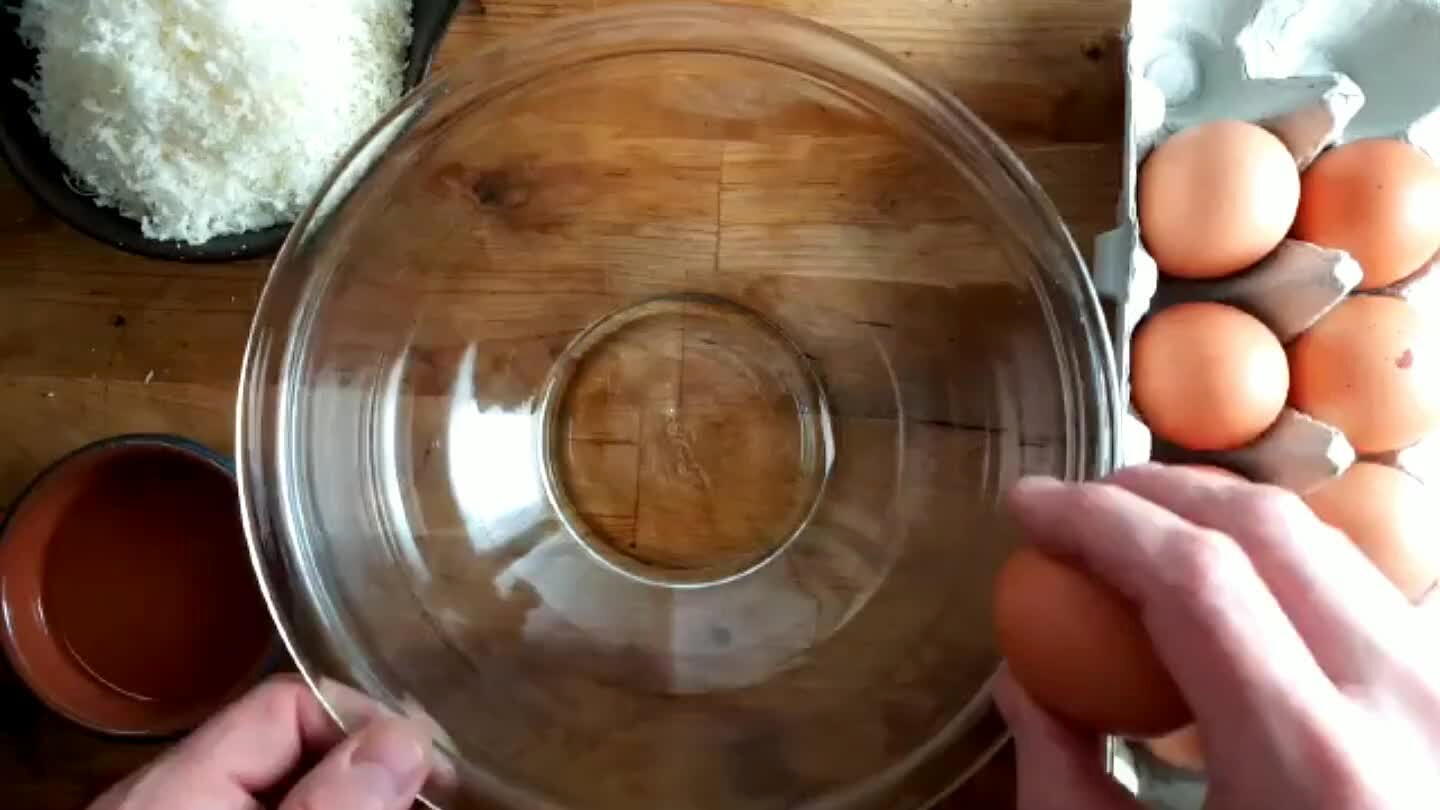 We'll mix the cheese into the eggs and add a little bit of water to help keep the frittata from being too dense.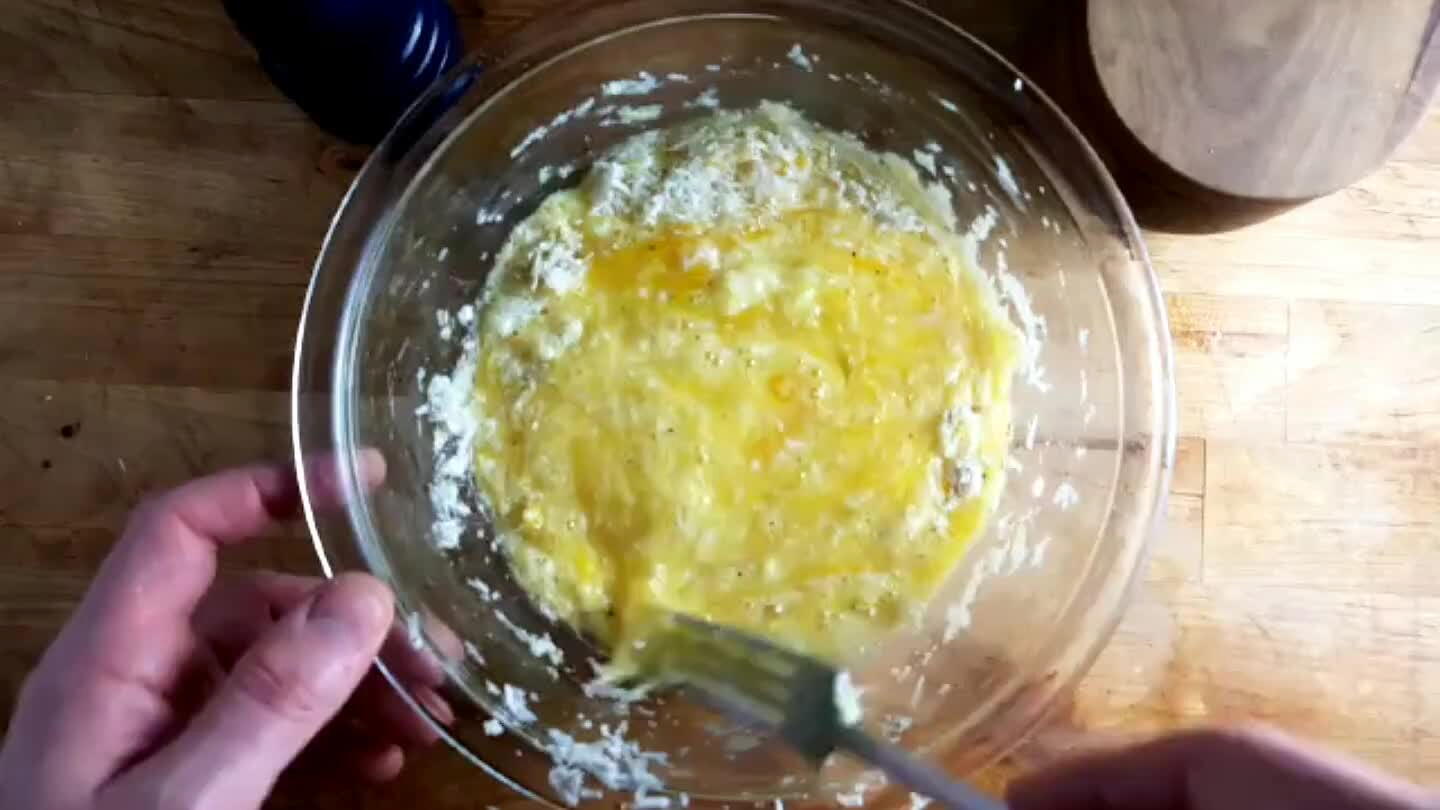 Add a little salt and pepper and mix well.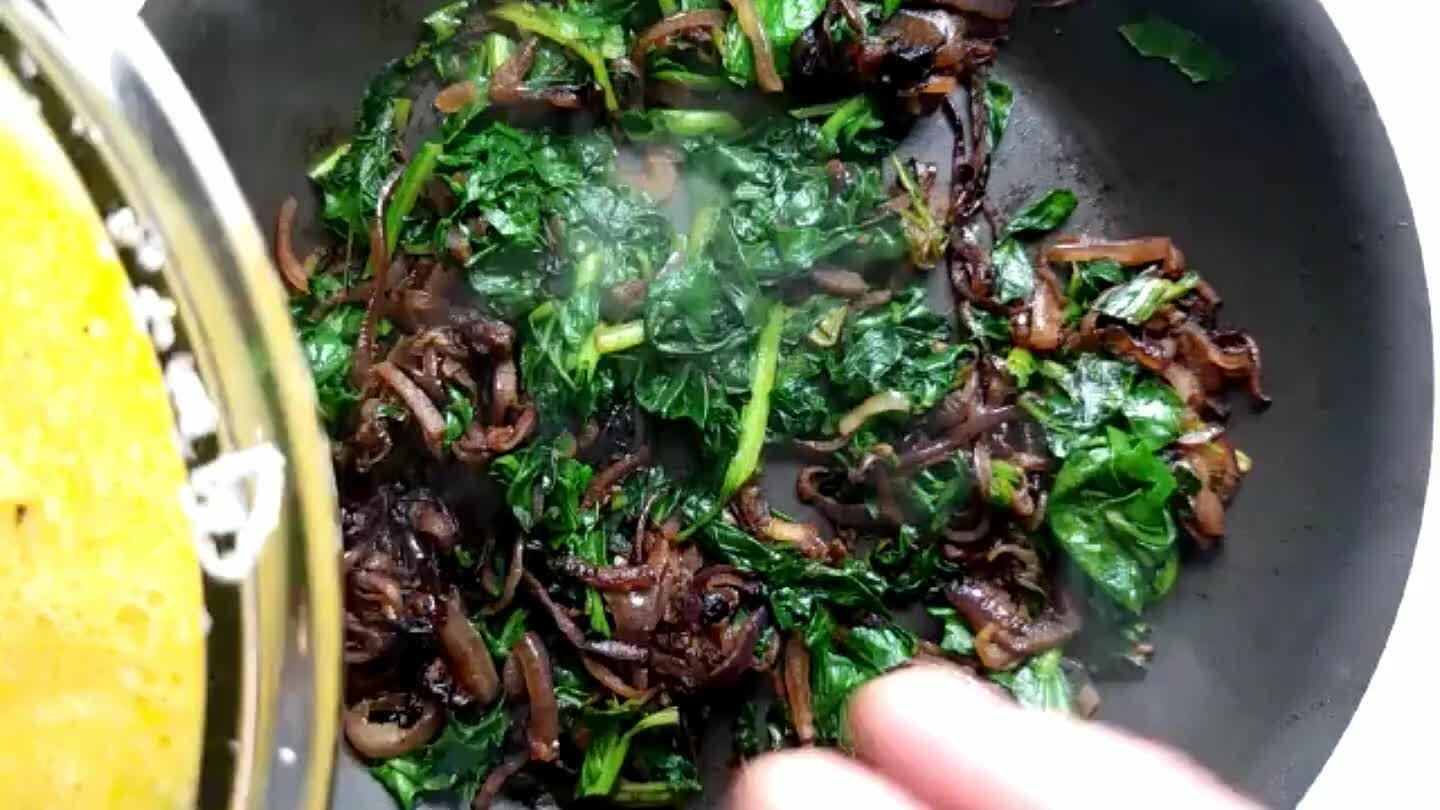 Add the eggs into the cooked spinach and onion. Use a spatula to mix it all up.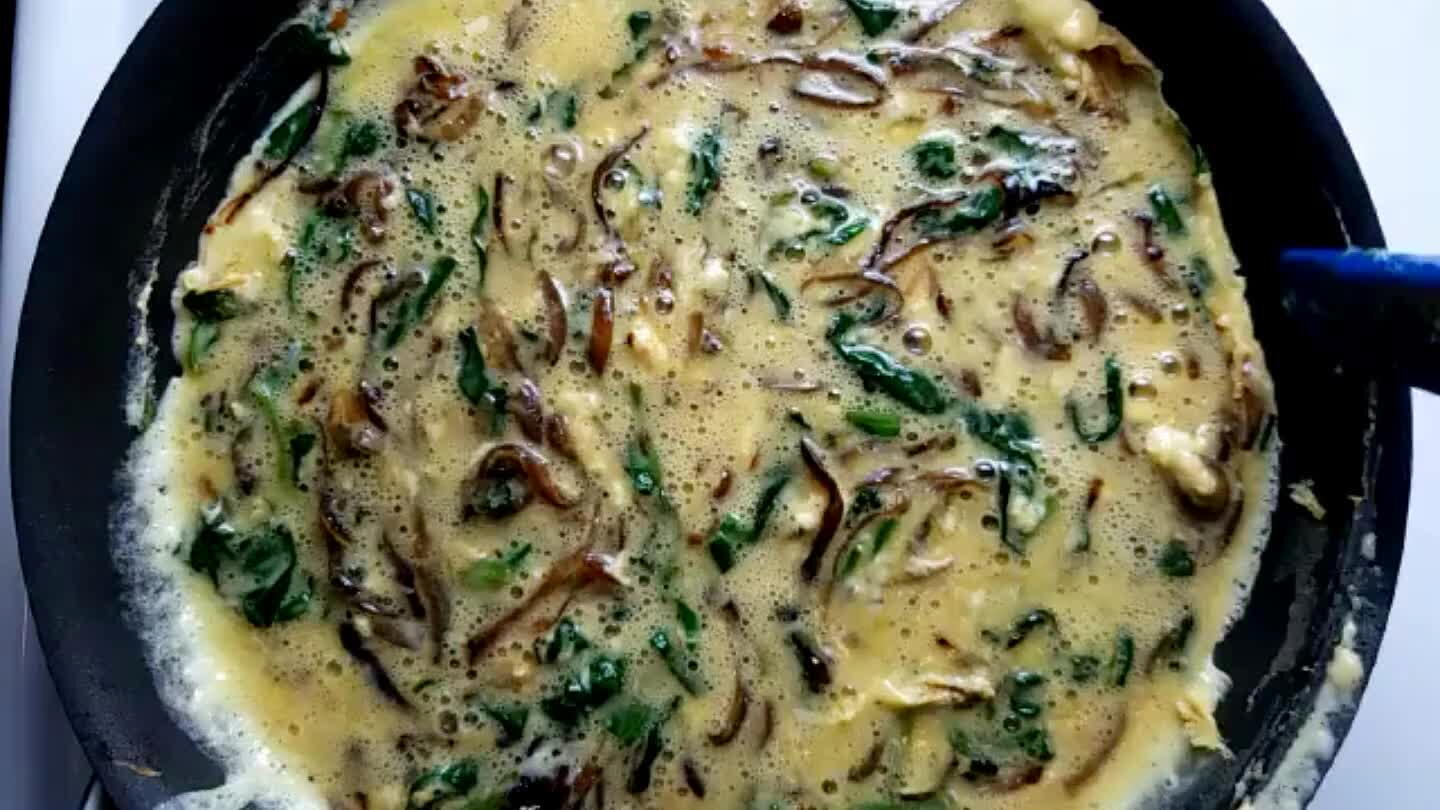 With a couple of minutes on the stovetop, the eggs will start to set.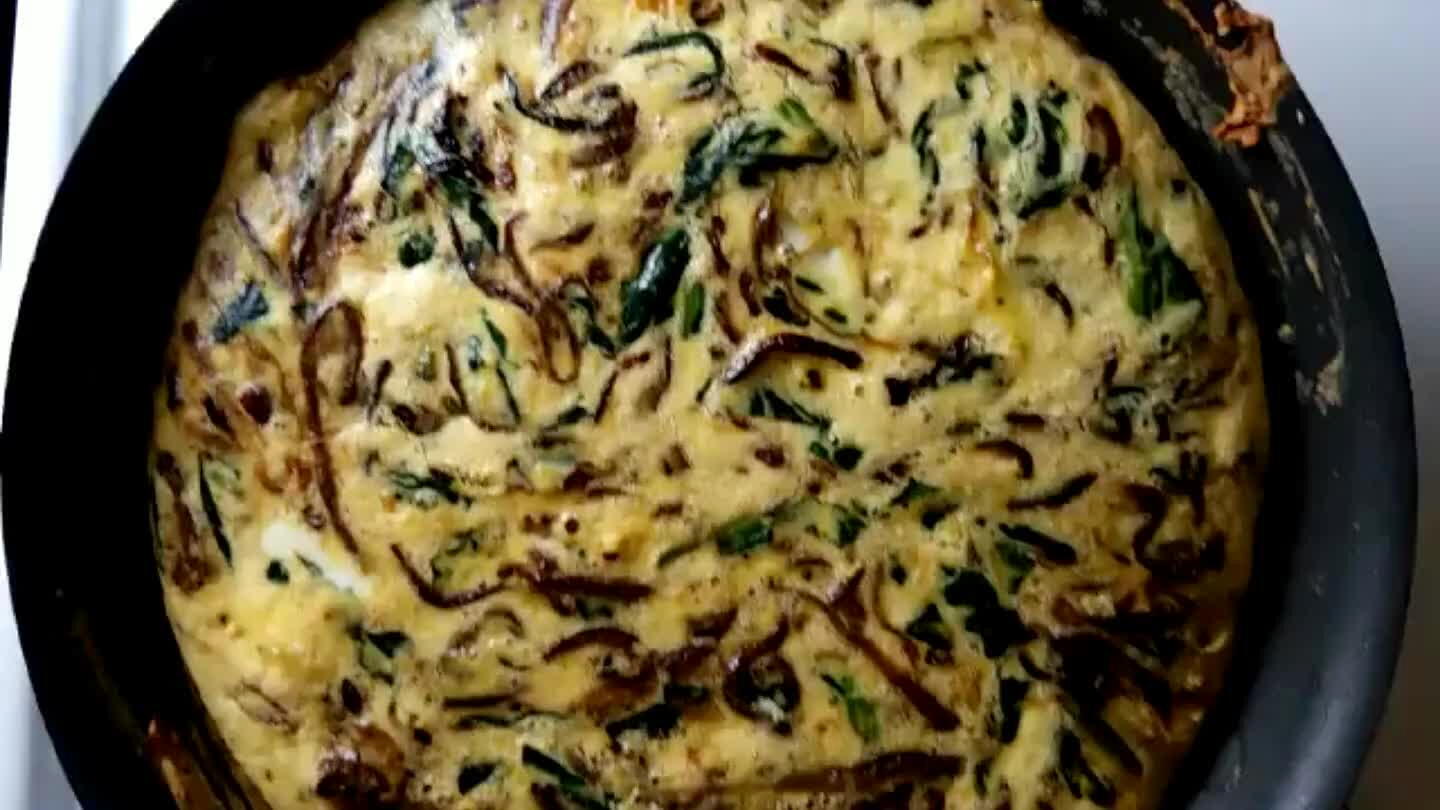 You can finish the frittata on the stove if you use a nice, low heat. But I transferred my frittata to the oven at 350°F (175°C). It took about 12 minutes to cook. But this will depend on the size of your pan.